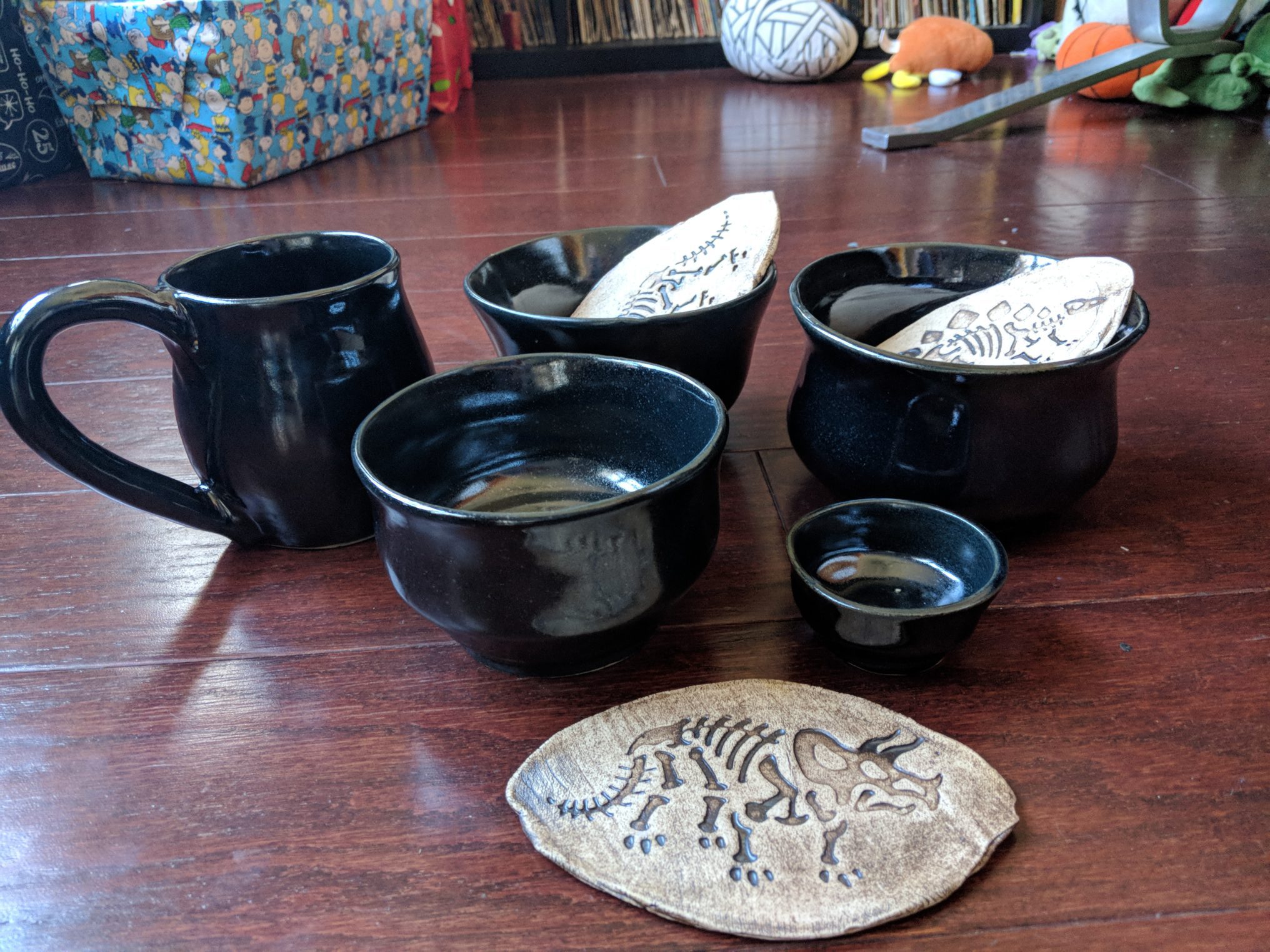 Welcome Home Myndi
2017, ammi, bowls, ceramics, Daniel, gifts, mugs
For this set of housewarming gift, Daniel made the bowls and cup on the pottery wheel and Ammi handled glaze.  Our friend Myndi received 2 kitchen bowls, a mug, a cracked bowl for display, and a tiny display or dipping bowl. We also sent her 3 dinosaurs to leave around Chicago or on her patio.
This was in a transition period in which I was try to make a variety of sizes.  I was also trying new form factors (mug vs bowl) including some handle work.  My handles are still not great, but they get the job done for now.  We also had a lot of trouble this semester with the bottom of bowls cracking out so there was quite a bit of disappointment about other piece, so I'm extra please Ammi was able to make these work.
Myndi's kitchen was going to be black with accents, so all the pieces were glazed solid black. Because of the cracking of bowls this semester, I used glass in the bottom of each bowl to seal cracks and make the pieces water tight. It worked in most cases, and looks beautiful & interesting.